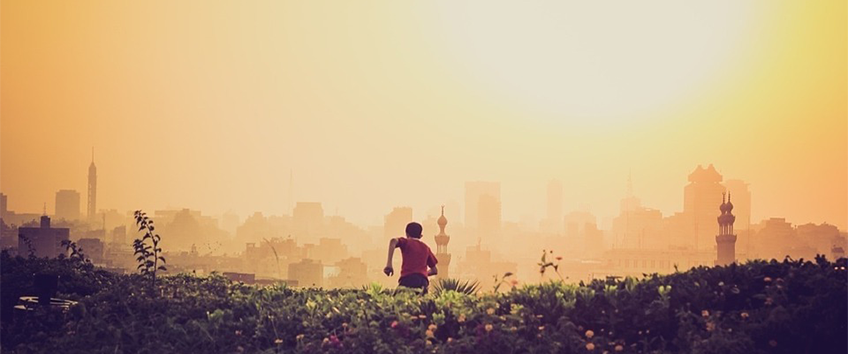 We know when food is dirty or water is impure but when it comes to air we do not realize how polluted it is because we cannot see it. And we breathe in almost 3000 gallons of air every day. While larger pollutants are directly visible to the eye, particulate matter, made up of very tiny solid and liquid particles is not. These suspended particulates are 25 to 100 times thinner than a human hair (which is why we can't see it) and can travel into the respiratory tract, penetrate deep into the lungs and even into the blood stream and cause severe health damage.
What Is PM2.5?
Particulate Matter (PM) is a mixture of solid and liquid particles that are suspended in the air. These are categorized into coarse, fine and ultrafine. Coarse particles have a diameter of 2.5 micrometres to 10 micrometres (about 25 to 100 times thinner than a human hair), are relatively heavier and thus tend to settle. Dust, spores and pollen are some examples. PM2.5 refers to particles that have diameter less than 2.5 micrometres (more than 100 times thinner than a human hair) and remain suspended for longer.
These particles are formed as a result of burning fuel and chemical reactions that take place in the atmosphere. Natural processes such as forest fires also contribute to PM2.5 in the air. These particles are also the primary reason for occurrence of smog.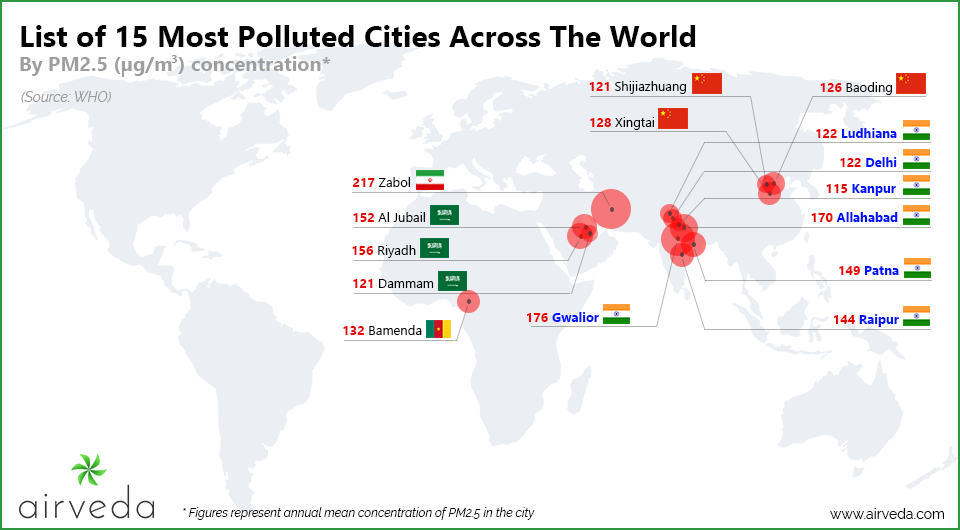 Why Should We Worry About PM2.5?
Exposure to PM2.5 has multiple short term and long term health impacts. Short term include irritation in the eyes, nose and throat, coughing, sneezing and shortness of breath. A prolonged exposure to PM2.5 can cause permanent respiratory problems such as asthma, chronic bronchitis and heart disease.
While PM2.5 impacts everyone, people with breathing and heart problems, children and the elderly are most sensitive to it. Due to the omnipresence of particulate matter, ambient particulate matter has proved to be a killer more potent than alcohol and diabetes.
The prescribed standard for the annual average of PM2.5 is 60ug/m3 in India, and 15ug/m3 in USA. However, 10 out of the top 20 cities with the highest PM2.5 globally, are in India. Research shows that every 10ug/m3 increase in PM 2.5, increases all-cause mortality between 3-26%, chances of childhood asthma by 16%, chances of lung cancer by 36% and heart attacks by 44%.
Do you monitor the air you breathe? Let us know in the comments below.